Festival Del Sol
January 13 @ 11:00 am

-

January 15 @ 10:00 am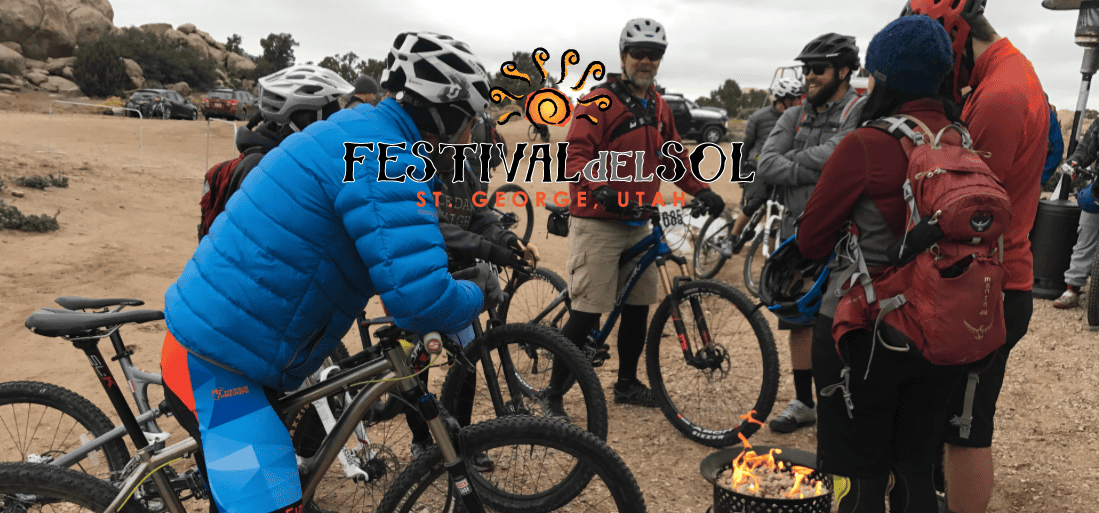 January 13-15, 2018 — Festival Del Sol, Cedar City, UT,
A mountain bike festival that focuses on the great riding around St. George, UT. We will ride the techy trails including Zen, Kentucky Lucky Chicken, Gooseberry Mesa and Paradise City (A local favorite often overlooked by tourists). All rides are intermediate to advanced and will have something to challenge every rider. The Festival takes place over Martin Luther King, Jr. weekend providing a great escape from the cold weather and an excellent opportunity to reset after the holidays and just breath some fresh air. And the best part, it's free!;
Saturday:
Zen (Advanced 6 Mile Loop) – 11 AM, KLC (Intermediate + 4 Mile Loop) – 3 PM, Social Lounge 4-7 PM;
Sunday:
Gooseberry Mesa (Advanced 14 Mile Loop) 10 AM;
Monday:
Paradise City (Advanced 12 Mile Loop) 10 AM,
Joey Dye, 435-674-3185, joey@redrockbicycle.com,
Margaret Gibson, 435-229-6251, margaret@redrockbicycle.com
All rides will meet at Red Rock Bicycle Co.
Rides are capped at 40 riders each. You must register to participate. Registration will open on Sunday Dec 1oth at 7 PM.
Register Here.