T
his past December, it was announced a new outdoor retail trade show would be coming to Salt Lake City this summer. Not to be confused with Outdoor Retailer (OR), The Big Gear Show—featuring cycling, paddlesports and other outdoor hardgoods segments—will be premiering at the Salt Palace Convention Center, July 22-25, 2020.
For many of us here in the West, this is welcome news.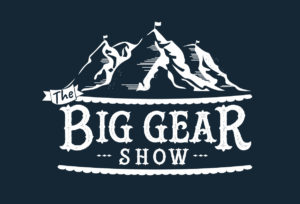 Shortly after the loss of the OR show in 2017, the Salt Lake community of outdoor hardgoods companies and gear-head outdoor enthusiasts were pinning their hopes on winning the contract to host Interbike. Interbike had been hosted in Las Vegas for many years and Salt Lake seemed to be the hands-down best choice as a new home for the national show.
Emerald Strikes Again!
But Salt Lake's hopes and dreams were short-lived. I remember well the day Salt Lake was unceremoniously dropped from the bidding for the new Interbike home.
The news was upsetting, but not completely unexpected. Interbike's owners, Emerald Expositions, also owned OR. So the same politically-charged decision, to pull OR from the city, led to Emerald dropping Salt Lake City's Interbike bid. We wrote about the OR debacle previously in wastachrider…check out the story here.
Interbike would have been a great fit for Salt Lake. With great road riding and an IMBA Gold Riding Center in Park City just up the road, there would be plenty to offer cycling enthusiasts. Utah is also home to several other world class MTB destinations in striking distance from Salt Lake, including Moab, Vernal and southern Utah to name a few.
Too bad—the national cycling community that attend Interbike would have loved Salt Lake City.
Just Desserts
Like the weather in Idaho, give something five minutes and it will change.
In December 2018, Emerald Expositions announced they would not be putting on a 2019 Interbike show. I'm not a vengeful guy, but I won't lie and tell you I wasn't thinking the news was just desserts for Emerald. Rumor had it that poor financial performance and a lack of creativity during the last several years prompted the decision by Emerald to put the show on ice.
The loss of Interbike would still be mourned, were it not for The Big Show including bikes in its plans.
The Big Gear Show Rises from the Ashes
In what appears to be a brilliant move, The Big Gear Show hired Lance Camisasca as their bike show director. Camisasca was Interbike's show director, from 1998-2008, when it was at its height of its success.
"We are painfully aware that recreating the type of event that Interbike was, at its closure, would be a mistake," said Camisasca. "We are rethinking every aspect of the Big Gear Show to make the participating experience new and exciting."
The Big Gear Show's credentials were solidified with its endorsement by the National Bicycle Dealers Association (NDBA). The demise of Interbike resulted in the loss of a much-needed national bike show for the USA market, but with the NBDA endorsement as their official national retail tradeshow, the USA market once again has a national show.
According to Camisasca, the market does have some growing regional bike shows, but the vibe is regional.
"We believe the industry needs to, once again, have an annual national event that brings in buyers from around the country," says Camisasca, adding that national shows tend to attract execs from industry leaders.
We believe the industry needs to, once again, have an annual national event that brings in buyers from around the country
The Show will include three days of non-public days, and a final day which will be open to the public. Plans for the public day are to be announced, but it's easy to guess that it will be a great way to drool over and demo the latest gear.
More than Bikes and Boats
While the Big Gear Show touts paddlesports and cycling as major components to the show, the show will also include hardgoods from manufacturers in backpacking, climbing, fishing, food & nutrition, and other outdoor segments.
The Big Gear Show will likely draw some industry leaders in these segments, but organizers see an opportunity to attract a lot of smaller players as well.
Many smaller hardgoods manufacturers—especially in the West—were likely disappointed by OR's move to Denver. For some of these, the already high cost of attending OR became higher and more inconvenient. Utah is home to a large number of these companies as well, so with the geographically desirable and feature-rich location of Salt Lake, the Show is well-positioned to offer a compelling alternative.
Many of the smaller hardgoods manufacturers—especially in the West—were likely disappointed by OR's move to Denver.
In addition to what many believe is a superior location, exhibitor pricing for the Show is less than half of what OR charges. Plus, the Show will not be marking up many of the services fees exhibitors often pay at shows like OR. Finally, according the Show's marketing literature, the mid-summer timing is a good fit for hardgood manufactures.
All in all, the Big Gear Show is exciting news. The large number of outdoor enthusiasts and industry professionals based in Utah will no doubt support the show in a big way.
---
For more information on The Big Gear Show, visit their website at thebiggearshow.com. WasatchRider will provide an update on the MTB aspect of the show this spring…so stay tuned.